Plastic - Product development: online reading of technical information
Expertise for plastic product development plus checklists, assessment and calculation tools
Welcome to our online reading section
Register in  - long-term benefit from the complete "online reading plus" - and secure a competent companion for many issues in the field of product development (see table of contents on the left).
We offer online reading plus currently mainly in German!!!
Which chapters are available in which language is easily recognizable by the square brackets. You can switch between English and German by clicking on [en] or [en].

[de] German language
[en] English language
If single sub-chapters are available in English, we also display [en] in the main chapter. Please check if your desired chapter is included.
---
At the moment the following chapters are available in English:
---
Additionally the following tools are also available in English:



As a new customer you can register and then add the subscription or individual chapters add to your shopping cart or you can first put the desired products into your cart and register with your order. As user you can log in with your login information and have direct access to the chapters.
Our annual subscription "online reading plus" product development with plastics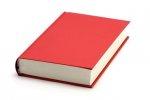 1000 "pages" tools and checklists
Always available knowledge on all aspects of product development
fast search of contents
Download of checklists
Download of evaluation and spreadsheet files
Access to the application database (under construction)
Access to Impetus Concept-Navi
Access to Cost Calculation
You also benefit from the updates with, of cource, no additional costs.
Access to individual topics
You can also - choose to only access individual portal topics - at the specified costs. Click left on the table of contents to choose the appropriate topic and select the single chapter!

Chapters that can be purchased individually, are marked with a hyperlink. The individual chapters are available for one year in your account.

After buying the chapter you have to to log in (or stay logged in) and click again on the purchased  chapter. These is then activated for you.